Happening at Avalon Inn this Season
Yoga and Ayurveda in India
with Filip Kliestik and Simona Schwingova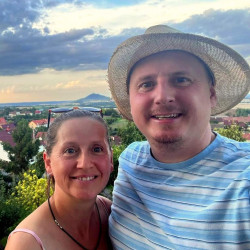 16 Nov 2023 - 29 Nov 2023 (14 days)
We practice guided meditation, pranayama, yoga nidra and asanas, combined with an Ayurvedic Panchkarma detox regimen in cooperation with Ayurclinic Goa.
The retreat is dedicated to everyone who wants to connect with the present moment and take care of his/her body and mind.
Guest teacher is Dr. Rajbir Dhillon
The retreat will be held in Czech
Contact us for more information:
https://www.harmony-yoga.cz/
Yoga Workshop – Sthira Sukham Asanam
with Deepak Wadhawan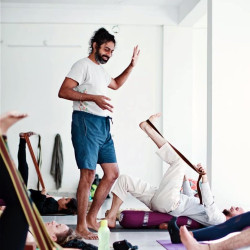 03 Dec 2023 – 23 Dec 2023 (21 days) 07 – 10 am
07 Jan 2024 – 27 Jan 2024 (21 days) 07 – 10 am
Experience pancha prana in asana, work with alignment and props, and practice for health improvement.
Deepak Wadhawan is a naturopathy doctor and certified yoga teacher with more than 18 years of experience who works on the healing aspect of Yoga.
The workshops will be held in English.
Contact Deepak for more information: +91 88507 59480
Critical Alignment Therapy & Yoga
with Natalia Algaeva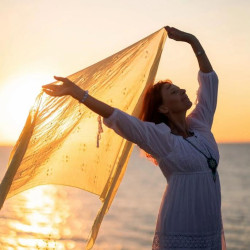 28 Jan 2024 - 7 Feb 2024 (11 days)
I am from Crimea and I conduct master classes and participate in yoga festivals and retreats in Russia.
I have been doing yoga for over 20 years and I specialize in therapeutic work with the spine, in particular with scoliosis, protrusions and hernias. I do individual diagnostics with the preparation of yoga sequences and provide training.
My teaching method focuses on movement patterns and reflexes and connects the physiological structure of the body with chakra
energy practices.
Critical Alignment Yoga is a Dutch method for healing the spine, which is based on relaxing trigger zones and developing new coordination and strength of postural muscles.
The retreat will be held in Russian.
Contact me for more information:
https://instagram.com/yogaalgaeva