Cancellation Policy
To secure a booking for accommodation, we ask that you pay 50% of the total price of your stay in advance with the balance due on arrival.
If you are an Indian guest:
You can transfer the amount due via NEFT to our bank account.
Name of Bank:
Bank of Baroda
Branch:
Mapuca - Goa
IFSC:
BARB0MAPUCA
(the fifth digit from the left is a zero)
A/C Number:
06050200000490
(this number is 14 digits long)
A/C Name:
Erika Pearl Villa Pvt Ltd
You can also pay online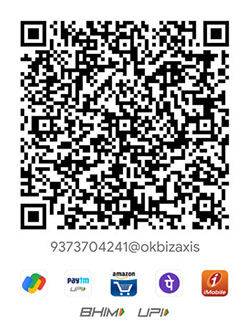 Scan the QR code with Google Pay or any other UPI app and enter the amount due.
If you are a foreign guest:
You can transfer the amount due using your credit card and the Transferwise payment platform.
Click here
for instructions and our bank details.
Please note that should you decide to cancel your booking less than one month preceding your check-in date or after you arrive for whatever reason, your deposit will not be refunded or made transferable. The same holds true in case of no-show.
There are several ATMs and currency exchange kiosks located close by in town for those who wish to pay in cash. We accept US Dollars, Euros and Indian Rupees.